HERE ARE SOME CELEBRITY SMILES FROM DRS. STEVEN AND DEBRA GLASSMAN
| | |
| --- | --- |
| CORY MICHAEL SMITH | JEFF KOONS - ARTIST |
| | |
| | |
| | |
| --- | --- |
| JEN HUDSON | |
| | |
| | |
| --- | --- |
| CYNTHIA ERIVO | |
| | |
| | |
| --- | --- |
| JOE MORTON EMMY WINNER | CYNTHIA ERIVO TONY WINNER |
| | |
| | |
| --- | --- |
| PAIGE DAVIS | DEBRA JO RUPP |
| | |
| | |
| --- | --- |
| 2 CHAINZ | REED KELLY - SURVIVOR |
| | |
| | |
| --- | --- |
| STEVE KAZEE - BROADWAY | MAX VON ESSEN |
| | |
| | |
| --- | --- |
| COCO MITCHELL | GRIFFIN MATTHEWS |
| | |
| | |
| --- | --- |
| RANDY JACKSON | ROMEE STRIJD |
| | |
| | |
| --- | --- |
| JOSIE MARAN | MEGAN HILTY |
| | |
MADAME MAYHEM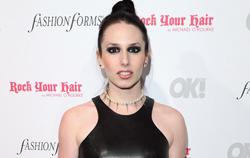 Thank you
Everyone in the office was great! Going to the dentist is not something I enjoy doing and everyone was kind and professional. I felt very comfortable and I can't thank Dr Glassman and his staff enough for all of their help and sincere compassion in my time of need.
Such a great experience! Loved my hygienist. She did a great job!
Pleasant atmosphere, professional service, very clean office
Excellent service, Doctor made you feel very comfortable, explaining everything as he went along, nurse was exceptional. Would highly recommend this office for anyone in need.
Everything was perfect /appointment the same day after my call
This are is excellent and very friendly.l have a perfect teeth now.
This are is excellent and very friendly.l have a perfect teeth now.
As always, the service I receive at Glassman Dental Care is at the highest professional level in excellently equipped facilities, given by kind and caring people. What's not to like?
I actually enjoy going the the dentist now! Amazing! Everyone goes above and beyond to make you feel incredibly comfortable and welcomed.
Waddaya talkin' about? It's like going home...where I feel safe
-
Alex Garfield
10/8/2014
I am always a satisfied patient. 5 star patient care at every visit.They attend to your every need and help you to make the right decision.
Nancy is s patient, cheerful and accomplished technitian. She and everyone else at the office go out of their way to be helpful and informative. Thank you all, for helping a nervous patient calm down and relax. (That is,as much as possible,) Lispet N. Roland
except for (usually) a short wait Castena makes coming to get my teeth cleaned almost pleasurable. She is competent, gentle and caring.
Service was excellent as well as state of the art technology & great explanation of my procedure. I was made to feel comfortable & able to relax throughout my procedure.
My vote of excellency is because I always received the best treatment from the moment I walk in the door! and of course the best service!
-
Fabiola Bidwell
7/31/2014
I can't find a star to click on. Review=excellent. Castina, while doing her usual excellent job, went out of her way to accommodate me. I had forgotten to take the required antibiotics beforehand. She took an early lunch while I wednt back home (close by) and tgook the antibiotic.
Being an Operatic "Diva", my favorite Castina story has to do with her name. She was cleaning my teeth for the first time and had squeezed me in because Dr Steven said I needed a cleaning immediately. She was so kind to me and very sensitive to the fact that I was a little apprehensive due to a horrible experience that I was still traumatized from with the previous dentists who had treated me. Even though she was pinched for time, she took the time to calm me down and gave me the best and most thorough cleaning that I have ever had. When she was finished I serenaded her with a little bit of the aria "Casta Diva" from Bellini's opera "Norma'. Now her nick name Is "Casta Diva". Translated from Italian it literally means "Chaste Diva" We ...
-
Andréa Erika Gruber
7/1/2013
Everything was excellent from the moment I walked in to the moment I walked out. I have been coming to you for years and wouldn't go anywhere else. I also have to say that Castina is the absolute best at what she does.
Any time I go to the office, everyone is very nice and courteous. The staff is always in a good mood and they always have a smile on their face. I never wait more than a few minutes and Dr. Glassman is an excellent dentist. The dental hygienist, Castina, is great and very sweet.
It's always a joy to come into Dr. Glassman's office. Yes, the dentist is a joy..but only Dr.Glassman. The staff is friendly, warm, kind and welcoming. I always laugh and enjoy me time there. Thanks.
Thank you !!! Everything was great and very caring. Stephen mykalcio
-
Stephen mykalcio
8/11/2012
It was wonderful and I am thrilled with the direction I am heading. I finally feel that i am in great hands and look forward to a beautiful healthy mouth the rest of my life!
-
kimberly Synnott
7/25/2012
I have been coming to the Glassman's for about seven years and I never looked back once they are the best dentist around
-
Nick pisciotti
6/12/2012
Great service, great people, very professional! Dr Steven did my INVISALIGN with awesome results. Castina is currently doing my prophylaxis - I will not go to anyone else! She is completely through, completely professional & is very open/knowledgeable about any questions I have.
-
scott giardini
5/9/2012
When I asked Egypt Sherrod where she got her beautiful smile she told me to head to Glassman Dental. I am smiling again thanks to Dr. Glassman!! All I ever wanted for Christmas (the last 30 years that is) was my two front teeth. Thirty years later being able to look others in the eyes when I speak has given me amazing confidence. Everyone at Glassman Dental are welcoming and so comforting, their warmth relieved my anxiety. The professionalism and kindness of the staff will always keep me coming back as well as recommending others.
When I'm there, I feel as if I've been coming for alotta years.....wait!! I have been.... I love you guys!!! xxxooo Ok to publish anything you'd like
-
Alex Garfield
3/16/2012
I am very happy with all my cleanings!!!
Great work. No residual soreness or pain. What a great result. Many thanks.
I feel I am in good hands!
Love Karen at the front desk!
-
Steven Weisburd
1/17/2012
Thank you so much! I was delighted with my experience at your office. I live in Minnesota and was on vacation in New York over the Christmas holiday when I had trouble with a bridge. One call to you, and I was able to have a great time on the rest of my trip. Thank you again, and I just might travel to New York whenever I need dental work and see you guys. Mike
Everyone at your office is friendly and professional. The office always smells great when you walk in and the people behind the desk always stop what they are doing to say hello and ask how you are doing. The care is second to none and Castina is a great hygienist who is patient, knowledgeable and caring.
The service here was wonderful. All of the staff members are incredibly friendly, welcoming and informative. They have also been quite accommodating and everything happens in a very timely fashion. Dr. Glassman was so personable and spent a lot of time explaining things to me while still making time to be sociable. Excellent experience!
My veneer chipped and Dr. Debbie fixed it quickly and free of charge the same day. You can't do better than that! Blue Laine-Beveridge
-
Blue Laine-Beveridge
8/16/2011
Fantastic from the moment I walked through the door! You all are incredible!! I loved my experience and am so happy to have found you! Thank goodness for Robert Moultan and Glassman Dentists, I don't know what I would do without you now-
Message Sent. Thank you for contacting us. We will be in touch with you shortly.
Send A New Message
Hours
Mon:

10:00am

-

7:00pm

Tue:

10:00am

-

7:00pm

Wed:

8:30am

-

5:30pm

Thu:

8:30am

-

5:30pm

Fri:

9:00am

-

5:00pm

Sat:

Closed

Sun:

Closed
Insurances
Delta Dental Premier
Metlife PDP
Aetna PPO
Cigna PPO
Qualifications
Board Certified
American Dental Association (ADA)
Brands
Invisalign Braces
ACCELEDENT™
PROPEL® SYSTEM
ITERO SCANNER ™